You can now upgrade your Membership to include Add ons or changing your current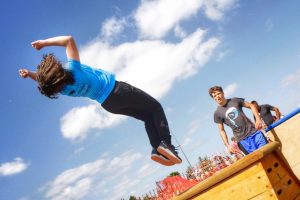 membership. giving you more access to the Paramount Parkour Gym. These are added on to your current Direct Debt and contract. If you wish to remove these Add ons we would require one months notice.
Please note all upgrades and changes are dependent on availability, see once y1 x Supervised open gym – £13 (Wednesday ONLY 6-7pm 7-14years old)
ou have filled in this form please wait for confirmation before attending new sessions.
Membership Packages
Standard packages 7 years+ Junior packages 4-7years
Bronze – 1 class per week – £30 Bronze – 1 class per week -£20
Silver – 2 classes per week – £60 Silver – 2 classes per week – £40
Gold – 3 classes per week – £90 Gold – 3 classes per week – £60
Obstacle Ninja – £20
Open session – £40
(Monday- Friday 5-10pm Sunday 4-9pm Saturday 5-7pm)
Open session Saturday 5-7pm is £5 pay as you go
Open session pay as you go £10 per day (via card payment)
Additional to the packages above you can select add on which are shown below
ADD ONS
1 x Supervised open gym – £15 (Wednesday ONLY 6-7pm 7-14years old)
1 x Open gym – £15 (Saturday 5-7pm 10 years – Adult)
1 x Open gym – £20 (Saturday 5-10pm OR Sunday 4-9pm 12years – Adult)
2 x Open gym – £30 (Saturday 5-7pm AND Sunday 4-9pm 12years-Adult)
1 x Open gym – £18 (Monday – Friday 5-10pm 14years-Adult)