We are now offering our customers ONE 2 ONE sessions. These sessions are typically 1 hour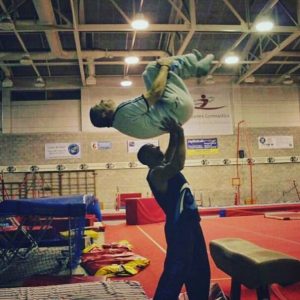 with one of our coaches, giving you the best possible chance of improving and reaching goals. we offer different types of one 2 ones with fully trained and insured trainers.
PARKOUR
OBSTACLE
FITNESS AND HEALTH
PILATES
SPORTS MASSAGE
BENEFITS OF ONE 2 ONES
There are many benefit to having one 2 ones sessions. A personal session designed specifically for you meaning you will achieve your goals much faster with less chance of injury. your trainer will help you set achievable goals then take you step by step to achieving them, they will push you when you want to give up and support you when you feel you cannot go on.
Develop exercise plans to aid you training.
PARKOUR ONE 2 ONE
Here we can design a Parkour session around the things you want to learn, Fast track you through the movements and give you a deep understanding to the art.
OBSTACLE ONE 2 ONE
This session we can go through techniques and skills to improve you speed and energy efficiency over/through Obstacles. this is perfect if you are planning to take on an obstacle course like NINJA WARRIOR, TOUGH MUDDER OR OTHER RACES OF THIS TYPE. whether its your first time or just want to improve your times.
FITNESS AND HEALTH ONE 2 ONE
If you goal is weight management, strengthen, increase fitness or power. our fitness one 2 ones are perfect for you. we can help you manage you weight and maintain a healthy life style. Working out of our parkour gym we can make session fun interesting and challenging in way most gym cannot. your sessions will never be boring. we can also give nutritional advice and plans to assist you and your goals.
PILATES
Pilates is all about posture, correct precise movement patterns flexibility and core strength. this is an amazing way of training using muscle groups not normally used in traditional fitness training. Pilates is often referred by doctors and physio to raid recover from injuries, such back pains.
SPORT MASSAGE
Sports massage is not like your normal therapeutic massage the aim is to release muscle tension, lymphatic drainage and increase mobility and flexibility in joints and muscle using deep tissue massage techniques and trigger release points.
Booking your one to one
If you would like to book a one 2 one session or small group session with one of our coaches. First off take a look at the coaches profiles below for each coaches costs and see their personal calender for their availibility. (For fitness, sports massage and Pilates you would need to select Ruel DaCosta). Once you have checked this you can now fill in the booking form selecting your coach and request your sessions. (please note you will need confirmation for your request before anything is comfirmed) Once the trainer has received your request and comfirmed it they will direct you to the shop to purchase a pt session. click here for booking form.
TRAINER, QUALIFICATIONS AND AVAILIBILITY


Ruel DaCosta Director and founder of Paramount Parkour
D.O.B 19/4/85
Qualifications and Experience
Free runner since 2002
Parkour coach since 2006
Level 3 Personal Trainer, Pilates instructor,
Nutritionist and sports massage therapist since 2006
ITV ninja warrior finalist.
Cost per session £40
Check Ruel's availiblity



Josh De La Ford head coach
D.O.B
Qualifications and Experience
judo from 4 years old
Free runner since 2008
Parkour coach since 2012
Training to be a stuntman
Cost per session £35
Currently unavailable


Jesse Munford coach
D.O.B
Qualifications and Experience
Free runner since 2010
Parkour coach since 2015
Cost per session £30
Currently unavailable


Stevie Forster coach
D.O.B 20/12/96
Qualifications and Experience
Free runner since 2012
Parkour coach since 2016
Cost per session £30