Check out our Class schedules to see which sessions best suit you.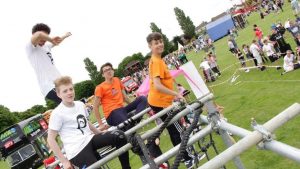 You can book your place via our membership application form.
Once you have completed the membership request form and had this confirmed, patient you will be emailed the direct debit link information in order to complete the membership process.
Current members can upgrade their member to include one of the Add ons.
click here if you wish to UPGRADE YOUR MEMBERSHIP
Memberships will be a 1 month rolling contract, and you will have to provide written notice and pay a £20 cancellation fee.
You will also be required to pay a joining fee to become a full member. This fee includes grading cards, and a grey grading T Shirt.
Membership Packages
Standard packages 7 years+ Junior packages 4-7years
Bronze – 1 class per week – £30pcm Bronze – 1 class per week -£20pcm
Silver – 2 classes per week – £60pcm Silver – 2 classes per week – £40pcm
Gold – 3 classes per week – £90pcm Gold – 3 classes per week – £60pcm
flip class – £25pcm thursday 630pm til 730pm
Open session – £40pcm come and use the gym everyday (this is not for classes)
(Monday-Friday 5-10pm Sunday 4-9pm Saturday 5-7pm)
Open session pay as you go £10 per day (via card payment) This is just use of the gym.
Open session on Saturday is 5-7pm is £5 pay as you go
Additional to the packages above you can select add on which are shown below
ADD ONS
1 x Supervised open gym – £15 (Wednesday ONLY 6-7pm 7-14years old)
1 x Open gym – £15 (Saturday 5-7pm 10 years – Adult)
1 x Open gym – £20 (Saturday 5-10pm OR Sunday 4-9pm 12years – Adult)
2 x Open gym – £30 (Saturday 5-7pm AND Sunday 4-9pm 12years-Adult)
1 x Open gym – £18 (Monday – Friday 5-10pm 14years-Adult)
The direct debit payments will be taken on / after the 27th of each month, and will keep re-occurring until you cancel your membership, by providing us with one months notice.
Class memberships are for a specific day and cannot be changed on a daily / weekly basis. Your membership day will remain constant until cancelled or modified in agreement with the management team.
When signing up for Direct Debit payments register using the students name.
this we take you to our partners Go Cardless who take our payments for us
Once the direct debit is set up we will take payment immediately for the remaining ( current ) month in addition to the joining fee. The membership fee will also be taken based on the membership option requested. The joining fee is a one off payment when joining as a member.
Enter the First and Last name for the student / client if this differs from the account holders name. This will help us track and link the direct debits with our database.
If you do not enter the name of the student then there may be a delay in processing your membership.
* All prices and packages subject to change without notice.